Northam says he wants a responsible look at casinos in Virginia as bill awaits his signature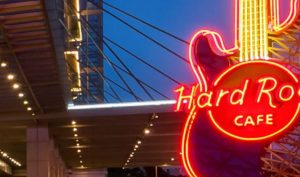 "Yes, it's kind of a new day in Virginia with casinos and a piece of legislation will be laying on my desk here soon."
Governor Ralph Northam on legislation to place five gambling houses in Virginia including one that has the backing of Hard Rock International at the former Bristol Mall location on Gate City Highway.
"I've always been open to casinos in Virginia but I want to make sure that we do it responsibly."
Delegate Terry Kilgore told us to work on the casino bill came down to last-minute compromises but ones that will benefit the entire region.
"Now it's up to the voters of Bristol but we think the voters of Bristol are going to do the right thing. …The casino bill is going to share tax revenue across all of Southwest Virginia, so that's going to help everybody. And also in the bill, it's going to require that wages are going to be a certain level," Kilgore said.