UPDATE: Evelyn memorial being moved at Sheriff's Office due to rain in forecast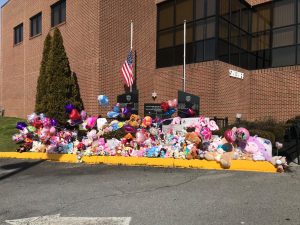 Officials with the Sullivan County Sheriff's Office have moved a growing memorial of stuffed animals for toddler Evelyn Boswell to another location on the jail campus.
Due to the threat of rain in the forecast, the memorial site will now be at the center of the jail complex building where the toys can be protected by an overhead covering.
The memorial for Evelyn, the 15-month-old child that had been reported missing since mid-December, has been located near the area dedicated to fallen officers.
The department said they plan to keep all of the stuffed toys so they can distribute them to agencies all across Tennessee that work with children.
(PHOTO: SCSO TN)