VA Lawmakers approve bill allowing local governments to decide on whether to keep or remove Confederate monuments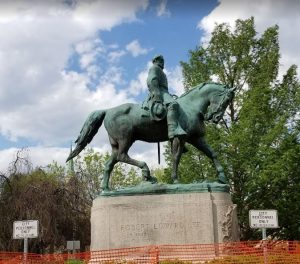 Virginia localities are set to receive the authority to remove Confederate monuments from public spaces.
State lawmakers approved a bill that lets local government take a series of steps in choosing what to do with the monuments. Under the new law, a public hearing must be held before altering or removing the monument, and if a removal process is approved, it must be offered to things like a museum or historical society, but the locality gets to make the final decision on what happens to the monument.
The bill's passage comes amid a protest turned violent in Charlottesville in 2017 over calls to remove Confederate General Robert E Lee's statue in addition to Democrats taking control of the House and Senate.
The bill now goes to Governor Ralph Northam's desk, who is expected to sign it into law.
Photo Courtesy: Google Maps