More cases of coronavirus confirmed in TN and VA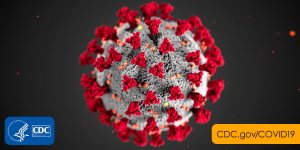 Cases of the coronavirus continue to rise in both Tennessee and Virginia.
On the Tennessee side, the department of health reports the state has four confirmed presumptive cases, three of which are in middle Tennessee while one case comes out of the Memphis area. Virginia's health department says they were able to confirm two more cases Monday night, one out of Fairfax county and the other out of Spotsylvania County.
Northeast Tennessee and Southwest Virginia remain free of any coronavirus cases right now.