Emory and Henry College to extend Spring Break by one week due to COVID-19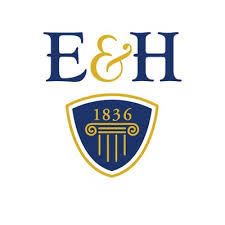 Emory and Henry College students will see an extended Spring Break due to the ongoing COVID-19 outbreak.
A statement from school officials said Spring Break will be extended by one week and as for now, classes will not resume until Monday March 30th, but they have noted this could be subject to change. The college's coronavirus task force continues to monitor any and all developments related to the virus's outbreak statewide and nationwide. The statement also mentioned the campus will remain open during the extended break.
To this point, no COVID-19 cases have been reported in Southwest Virginia.
Below is the full statement from the college:
"Emory & Henry College will extend spring break for students an extra week due to the COVID-19 coronavirus.
As a result of all of the available information at this time from sources such as the CDC, our EAB consultants, the Virginia Department of Health, the Council of Independent Colleges in Virginia, and the NCAA and ODAC, the College has made the decision to extend Spring Break for students on the Emory campus for one week. Therefore, Spring Break will be from Saturday, March 14 through Sunday, March 29. At this time, classes will resume on Monday, March 30, 2020 at 8 a.m. This is subject to change.
Emory & Henry's COVID-19 Task Force, comprised of professionals from across campus has been working diligently to monitor and respond to the rapidly changing global and national situation as it pertains to the COVID-19 coronavirus outbreak.
This extra week allows for the college and the COVID-19 Task Force to continue to monitor the global and national situation, respond appropriately and with as much information as possible.
It is our expectation at this time that we will finish classes and academic work in person on campus. Should things change between now and March 30, however, students were encouraged to take textbooks home for Spring Break, along with technology and other materials that would be needed to complete academic work remotely.
Faculty and staff will operate as normal and use the second week of Spring Break for professional development and operational workshops to develop implementation plans should the need arise for alternative educational content delivery methods.
Campus will remain open and operate during this extended spring break."