NEW: Sullivan County, Tennessee, Bristol and Kingsport City Schools closed through March 27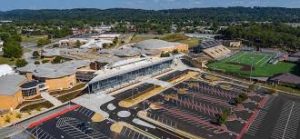 A joint statement issued Sunday afternoon by Sullivan County Tennessee Public Schools, Bristol Tennessee City Schools and Kingsport City Schools said those systems will be closed through Friday, March 27.
It includes all extra-curricular and athletic events and programs and the decisions were made with the support of the Sullivan County Regional Health Department, the report said.
"Please be aware that as we approach the end of this two-week closure, additional assessment will take place regarding when and how school will resume," school officials noted.
They also reported that each school district will be in communication with parents specific to their individual situation regarding instruction, food, staff expectations and other aspects of operations.
(Photo: Kingsport City Schools)