Bristol Tennessee police adjusting to COVID-19 in procedure moves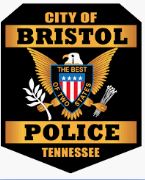 Bristol Tennessee police will be making some procedural changes in the coming days in response to COVID-19 and handling service calls from the public.
The report from Chief Blaine Wade's office said operators will be asking about travel history before responding to a call to determine how the situation will be handled. It also said that there could be delays in an officer's response to non-emergency calls.
Other adjusted procedures include an officer not entering a private residence unless it is to gather evidence or necessary to complete a report; officers will maintain a social distancing stance of 6 feet; and, if there is a chance of exposure, you could see officers wearing a surgical gown along with gloves, masks, and eye protection.