Grocery Store Chain CEO Says Stores Will Not Run Out Of Food…No Need For Panic Buying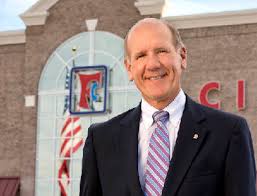 Grocery stores are not going to run out of food and neither is the United States. Those are the words of Food City CEO Stephen Smith. Smith says over the past few days Food City has taken several steps to eliviate some of the bottlenecks in the supply chain. Smith says while there are some manufacturing shortages and cuts to the distribution center there is no need for panic buying.
(:16)…withe demand
Smith went on to say the grocery store chain has a strong workforce and is continuing to hire to meet the demand during the COVID-19 crisis.