To the rescue: ETSU, TCAT at Elizabethton producing 3D medical masks to help health professionals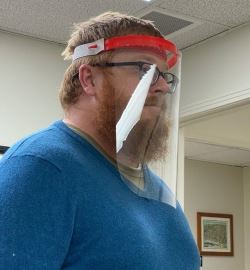 East Tennessee State University and the Tennessee College of Advanced Technology in Elizabethton are among nine schools using their 3D printers to help aid medical care professionals during the coronavirus pandemic.
Those printers are producing protective equipment face shields to help fortify a medical supply chain that needs extra help due to the growing patient load at medical centers across Tennessee.
The Tennessee Higher Education Commission said the prototype was made at Austin Peay University and was sent to other schools to replicate. The agency said more than 1,500 masks were produced in three days' time and they plan to intensify production in the coming days.
(PHOTO: THEC)