NEW: Grandmother of Baby Evelyn in jail again, this time on theft and drug charges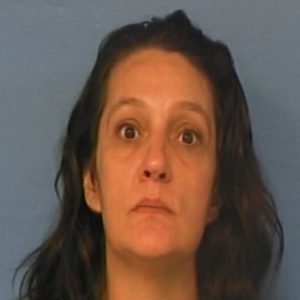 The grandmother at the center of the Baby Evelyn case has been arrested following an investigation into a Wednesday night burglary case in Kingsport.
It marks the second time in one week Angela Boswell, 42, has been in trouble with the law. The Sullivan County Sheriff's Office is charging her with aggravated burglary and theft under $10,000.
Boswell reportedly had a small bag of meth and a counterfeit $50 bill when she was searched by officers at the county jail, earning her additional charges of introduction of contraband into a penal facility and possession of counterfeit money. She and boyfriend William McCloud were cited for shoplifting at Walmart on Fort Henry Drive in Kingsport on March 19.
Boswell and Larry Chad Fields, 37, are accused of entering a home in the 300 block of West Valley Drive and taking two televisions, a shotgun, a pistol, and various tools.
Fields also faces burglary and theft charges and is being sought by Sullivan County investigators.