NEW: Mount Rogers health officials confirm first COVID-19 case in Bristol, Virginia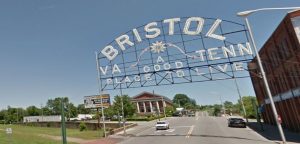 Bristol, Virginia has its first case of COVID-19. A report from the Mount Rogers Health District says a city resident tested positive for the virus after reporting symptoms following an out-of-state trip.
The report said the person is self-isolating and health officials say there is no concern over community spread.
It marks the second case in the health district area that covers two cities and six counties. A patient was diagnosed in Washington County and they had also just returned to the region following a trip out of the country.
Mount Rogers director Dr. Karen Shelton says social distancing is still the best defense against COVID-19 along with hand washing, avoiding groups of 10 or more, and avoiding contact with those with underlying medical conditions.