UPDATE: Baby Evelyn's grandmother arraigned on burglary charge in Kingsport Sessions Court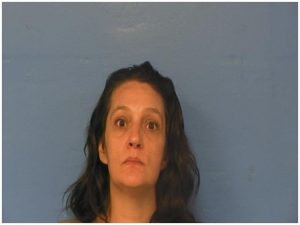 Angela Boswell was issued a $50,000 bond Friday during her arraignment on an aggravated burglary charge, according to officials with Kingsport General Sessions Court.
The grandmother of Evelyn Boswell, the Sullivan County toddler found dead in a storage building earlier this month on the property of a family member, could be in violation of original bond stipulations issued by a judge last month when she was charged with theft of an automobile along with boyfriend William McCloud.
Angela Boswell is accused of stealing items from a home Wednesday night in Kingsport. She and McCloud were also cited for shoplifting at a local Walmart after trying to leave the store with $45 in items.
District Attorney Barry Staubus is expected to present evidence of Baby Evelyn's death to a grand jury next month.