Virginia governor wants better system to receive protective equipment for those battling COVID-19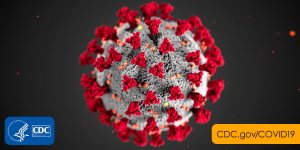 Virginia Governor Ralph Northam continues to ask for direction from federal authorities to solve the never-ending problem of more COVID-19 tests and protective personal equipment.
The supplies of tests, masks, and other protection have already been hampered by slow or no deliveries from factories overseas, but Northam says the current process of having to bid for supplies to protect healthcare workers is becoming less reliable.
"We're all out there bidding against one another. Here in Virginia, we're bidding against our own hospital systems, other states, and the federal government," Northam said.
604 cases of coronavirus were reported in Virginia including two new cases in Southwest Virginia—two residents of the city of Galax—along with 83 under care in hospitals and 14 deaths.