Carter County issues 'Safer-at-home' directive and declares local state of emergency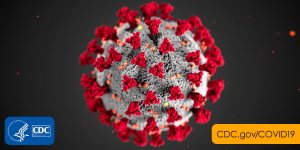 Carter County Mayor Rusty Barnett has issued a stay-at-home order and declared a local state of emergency in response to the COVID-19 pandemic.
A news release from the mayor's office says the Safer at Home directive, part of the executive order issued by the county, directs all residents living within in the unincorporated parts of the county to remain at home unless they are engaged in essential activities or going to work for essential business.
The local state of emergency begins April 1st at 12:01 a.m and will remain in effect until April 7th at 11:59 p.m.
As of Monday morning, the Tennessee Department of Health reports one case in Carter County.
The full release from Carter County can be found below: