NEW: Virginia governor to make 'major announcement' on COVID-19 response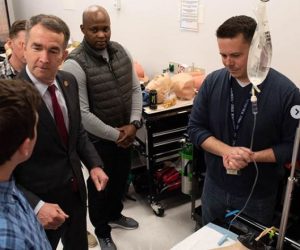 Virginia Governor Ralph Northam will be making a major announcement concerning the state's response to COVID-19 this afternoon at 2 p.m. according to a report from his office.
That notice was given just moments after neighboring Maryland Governor Larry Hogan issued a stay-at-home order where residents are only allowed to leave their residence in the cases of travel to essential jobs or to pick-up needed supplies like groceries or medicine.
Hogan noted that people who do not abide by the order could be subject to a year in jail and a $5,000 fine.
Virginia now has more than 1,000 people that have tested positive for coronavirus with 25 fatalities. Health districts in Southwest Virginia report 8 people in the region have contracted COVID-19.