Northeast State hosting virtual town hall for students Wednesday afternoon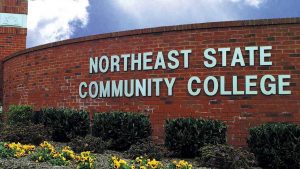 Northeast State Community College will host a town hall later this week to provide updates and answers about online learning and resources.
A news release from the college says along with the updates, staff will answer student submitted questions, which can be sent to StuNews@NortheastState.edu. Students can join the virtual town hall via Zoom (The meeting ID is 634 626 025 followed by the # sign. There is no participant ID, just press # again when prompted for the participant ID) or by phone at 301-715-8592 (use the same meeting ID login procedure).
The virtual town hall is scheduled for April 8th from 1:30-2:30 p.m.
Photo Courtesy: Northeast State Community College