NEW: Domtar to idle more than 300 workers at Kingsport mill due to downturn in paper demand due to COVID-19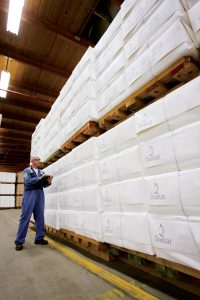 Domtar Corporation announced a three-month shutdown at their Kingsport, Tennessee plant due to business conditions born out of the COVID-19 pandemic.
A report from the company says 304 workers at the Model City mill will be idled while an additional 142 workers will be laid off at their Arkansas plant.
Domtar CEO John Williams noted that they will support their workers but the temporary suspension of production was due to reduced demand for their paper products by offices, businesses, and schools.
(PHOTO: Domtar)