Federal, town officials decide to close Creeper Trail effective 5 p.m. Monday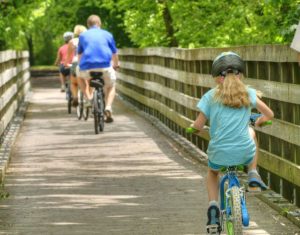 The Creeper hiking and biking trail and all of its access points along its 34-mile route are closed to the public after officials expressed concern over the potential spread of the coronavirus due to recent overcrowding.
The closure goes into effect at 5 p.m. Monday, according to the statement from the town of Abingdon.
The move to shut down the Creeper was a joint decision made by both town leaders in Abingdon and Damascus and the US Forest Service. A possible burden on local emergency personnel and the risk of injury or sickness also warranted the move, according to a statement from the Virginia Creeper Trail Conservancy.
(PHOTO: Virginia Tourism Corporation)