Bluff City man identified as victim in April 3rd fatal crash on Wyatt Hollow Road in Bristol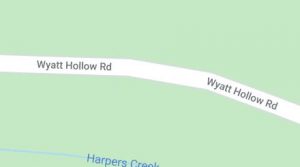 Police have identified the victim killed in a wreck last Friday in Bristol, TN.
According to an update from the Sullivan County Sheriff's Office, Dallas Rasnick, 69, of Bluff City was killed in a single car crash just after 4:30 p.m on Wyatt Hollow Road on April 3rd.
The Sheriff's Office Fatal Incident Reconstruction Team was called to investigate the crash and per the latest info from the sheriff's office, they continue to investigate at this time.
Photo Courtesy: TDOT