CCSO: Man accused of breaking into home, stabbing victim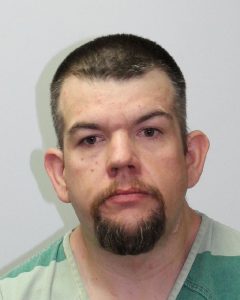 An Elizabethton man is jailed after allegedly breaking into a home and stabbing a woman over the weekend in Carter County.
According to a report from the Carter County Sheriff's Office, John Stout, 40, is accused of breaking into a home on Dennis Cove Road, where police say he stabbed a female victim in the abdomen, and threatened to burn everyone inside the home alive, before one of the residents picked up a baseball bat and hit Stout in the head.
Deputies say he fled the scene, but located him an hour later and placed him under arrest following a brief struggle. He faces the following charges including aggravated assault, arson, especially aggravated burglary, and resisting arrest. The latest information says the stabbing victim is in stable condition.
Stout is being held on an $80,000 bond.
Photo Courtesy: Carter County Sheriff's Office