Greeneville's Crescent School added to National Register of Historic Places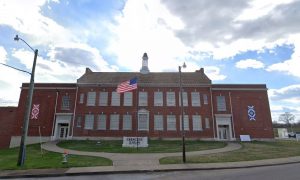 A building that housed generations of school children in Greene County has now been added to the National Register of Historic Places.
Greeneville's Crescent School was added to the prestigious list last month, according to register records, following a nomination from the Tennessee Historical Commission.
The dwelling located on West Main Street was constructed in the 1920s and saw the last students enter in 1981 when the school was closed as part of a consolidation plan.
(PHOTO: Google)