UPDATE: TBI releases names of victims, suspect in Pilot Travel Center stabbings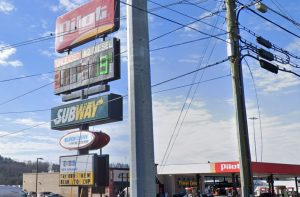 A truck driver from Durham, North Carolina has been identified by the TBI as the suspect in a series of stabbings at a Knoxville truck stop.
Idris Abdus-Salaam, 33, was shot and killed by a police officer in the parking lot of the Pilot Travel Center on Strawberry Plains Pike Tuesday morning after 911 received the call of the incident just before 7 a.m.
The TBI identified the victims as Joyce Whaley, 57, Patricia Denise Nibbe, 51, and, Nettie B. Spencer, 41. All three were employees at the store.
A fourth victim who was a customer remains hospitalized.