UPDATE: Fourth person injured in stabbings at Knoxville truck stop released from hospital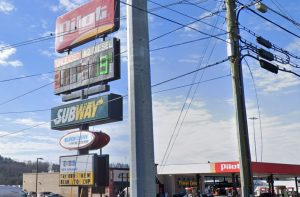 A person injured by a North Carolina man who killed three others inside a Knoxville truck stop has been released from the hospital.
The Tennessee Bureau of Investigation confirmed the release of the fourth victim in Tuesday's incident at the Pilot Travel Center on Strawberry Plains Pike. Three store employees were killed by Idris Salaam, 33, of Raleigh.
He was shot and killed by a police officer in the store's parking lot after he refused to drop the knife he used in the murders.