Coeburn man sentenced to two years and two months in Wise County's first online sentencing hearing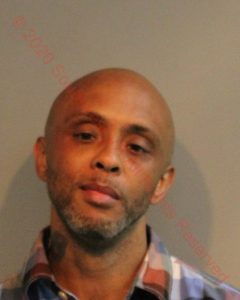 Wise County, VA court officials say they have sentenced their first offender through an online court hearing format.
According to Wise County Commonwealth's Attorney Chuck Slemp, Antwain Hale, 38, of Coeburn, was sentenced to two years and two months in jail for several charges relating to three separate incidents.
One of those occurred last August in St. Paul, where prosecutors say Hale briefly choked a female victim after initially acting erratically towards the group of out of state strangers that were visiting the area.
Hale is set to serve time in a Virginia Department of Corrections facility.
Photo Courtesy: SWVARJ