Johnson City man arrested on accusations he waved a firearm and threatened people while intoxicated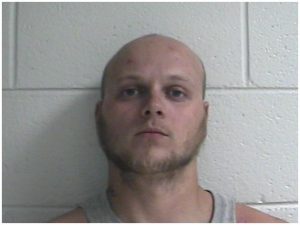 A Johnson City man is jailed this morning after police say he was intoxicated while waving a firearm and threatening people in the Keystone community.
According to Johnson City Police, they were called to the area last night around 6:30 about the incident, and with the help of several witnesses, officers located 31-year old Ricky Blevins and placed him under arrest. He was charged with six counts of aggravated assault, possession of a firearm while under the influence, and public intoxication.
He is being held without bond pending an appearance in Washington County General Sessions Court.
Photo Courtesy: Washington County, TN Detention Center