Six Ballad Health urgent care locations to temporarily close beginning Monday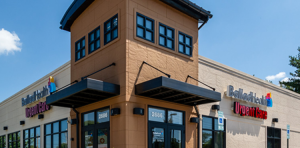 Six Ballad Health urgent care locations are set to temporarily close and patients that normally visit the affected sites will be sent to other facilities.
The six locations closing Monday include the Volunteer Parkway Bristol, TN site, the Bristol, VA Exit 7 site, Jonesborough, Gray, Elizabethton, and Marion, VA sites.
The State Street Bristol location, Johnson City, Colonial Heights, Kingsport, and Abingdon urgent cares will accept patients in the meantime.
Dr. Mark Patterson, President of Ballad Health Medical Association, says the temporary consolidation of system urgent cares was due in part to declining volume numbers and the need to conserve PPE. Patterson says the affected sites will reopen as urgent care volumes increase.
Ballad also announced Friday the launch of Connected Care, a worldwide telehealth service that includes an option of visiting a virtual urgent care. More details about Connected Care can be found here.
Photo Courtesy: Ballad Health