UPDATE: Bristol Tennessee school leaders to use previous pool of candidates to select new director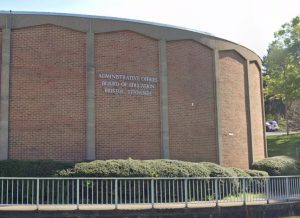 The Bristol Tennessee Board of Education has decided to consider candidates who submitted resumes during a 2019 search for their new Director of Schools.
Minutes from the April 8 special called session say members continued to go over the selection process to find a replacement for Tom Sisk who took a settlement of more than $70,000 upon his resignation in February after questions arose concerning his credentials.
Sisk and interim Director Annette Tudor were some of the applicants when previous director Gary Lilly resigned to take the same job in Collierville.
The board will meet in another special session on Monday at 5 pm that will be streamed at their website.
(PHOTO: Google Maps)