NWS: Rainfall record set Sunday at the Tri-Cities Airport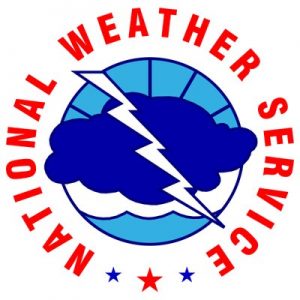 The National Weather Service in Morristown reports a one day record for rainfall Sunday at the Tri-Cities Airport.
According to the NWS office, they say 1.83 inches of rain fell, breaking the one day record of 1.05 inches set back in 1959. Preliminary totals report between an average of 2-4 inches of rain that fell in the last 24 hours in the Northeast TN and Southwest VA area following a vast storm system that covered several states, including producing tornadoes in Mississippi and Chattanooga.
Photo Courtesy: National Weather Service Logo via Twitter