TEMA sending refrigerated trailers to help with potential COVID-19 excess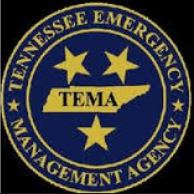 Extra storage space is being created in Tennessee should death rates from COVID-19 become overwhelming for current facilities.
Chief Medical Examiner Dr. Adele Lewis told physicians in a teleconference that the state's emergency management agency has made preparations for a time when peak death levels could strike.
Refrigerated trailers are being secured and will sent to different parts of the state, Lewis said.
Lewis noted state hospitals and other facilities have space for that capacity at the present. One nationwide model has Tennessee coronavirus deaths reaching their peak later this week while a recent Vanderbilt University study shows the peak arriving in mid-June.