UPDATE: Tennessee remains under stay-at-home order to April 30, Governor wants businesses back up and running in May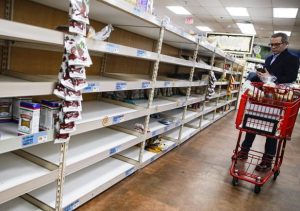 Governor Bill Lee said Monday that Tennessee must remain under a stay-at-home order until April 30.
He also stated that the state's economy cannot sustain more weeks of unemployment claims and businesses not in operation. Lee is planning an official return to business for some industry in May and has assembled a recovery group headed by Tourism Commissioner Mark Ezell to develop the steps to reboot the economy.
The group will also include legislators, business leaders, and members of the healthcare community to form a blueprint that will get workers back in stores and factories while continuing to deal with COVID-19.
(PHOTO: Associated Press)