Ballad establishing Women's & Newborn Center at Indian Path Community Hospital, labor and delivery services consolidating from HVMC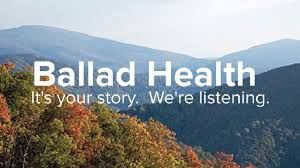 Ballad officials have announced consolidation of pediatric, labor, and delivery services from Holston Valley Medical Center to Indian Path Hospital.
This move comes as a new women's and newborn center is being established at Indian Path, while Holston Valley will turn its attention to focusing on high acuity services and serving as a designated COVID-19 facility should a surge of cases occur in Kingsport.
"Both the Kingsport Visioning Committee and Ballad Health's capital planning teams have been evaluating how to improve access to women's services in Kingsport," said Lindy White, President of Ballad Health's Northwest Market. "COVID-19 surge planning means our timeline for consolidating Kingsport women's services at Indian Path Community Hospital must be accelerated to ensure we can meet the needs of patients who may suffer from COVID-19 while we consider the unique needs of moms and babies. Ballad Health plans to invest at IPCH to ensure a world class experience for mothers and babies at Indian Path Community Hospital and will continue to serve the current children's population which can be treated locally. We also benefit from being part of a larger system of care for children made possible by the Niswonger Children's Health system of care."
The acuity services head to Holston Valley starting April 15th, while labor and delivery services will consolidate to Indian Path starting April 22nd.
Photo Courtesy: Ballad Health