TDOT: Road repair continues in Unicoi, Kingsport following floods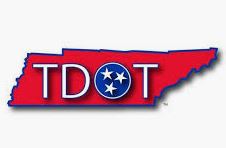 Contractors and workers with the Tennessee Department of Transportation are busy restoring roadways and cleaning up following several hours of flooding.
An update listed by TDOT says crews continue to work on Route 36 in Unicoi County near Tilson Mountain Road and Gilbert Road after strong waters washed-out a portion of the highway. Traffic is being diverted onto alternate routes during the repairs.
The road agency also says another day of work is needed to clean-up rockslides that spilled onto Interstate 26 in Kingsport near the Meadowview area. They anticipate all three lanes of the corridor being back open by Wednesday.