VCU Poll: 7 of 10 Republicans give high marks to Northam's handling of COVID-19 crisis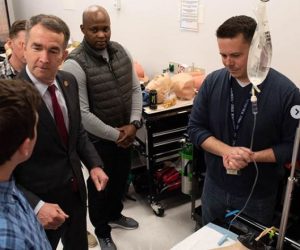 Virginia Governor Ralph Northam is getting high marks from across the aisle when it comes to his handling of the cornonavirus crisis.
Just a year removed from dismal ratings due to a blackface scandal, a poll from Virginia Commonwealth University's Wilder School of Government and Center for Public Policy says 7 out of 10 Republicans strongly approve Northam's actions over the past four months.
The survey shows 76 percent of all Virginians approve of his actions while 33 percent of residents strongly disapprove of President Donald Trump's performance during the pandemic.