Budget changes, casino bill to greet Virginia lawmakers Wednesday at veto session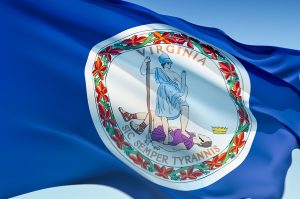 Virginia lawmakers will have a full plate of planned and unplanned items on their agenda for the General Assembly's veto session in Richmond.
The biggest chore will be making adjustments to a budget based on record revenues that have dwindled due to major unemployment brought on by COVID-19 closures.
They also plan to tackle a proposed hike in the minimum wage that Governor Ralph Northam wants in place by May of next year. He's getting push-back from lobbying business groups who say the wage increase will place a strain on owners and cause a tax increase.
Of regional importance, the assembly will debate the proposed amendment Northam wants on a touted casino bill. The governor wants more jackpot money to go toward K12 education and school construction. The city of Bristol is betting on a Hard Rock International casino and resort that would bring more tax revenue to their shrinking coffers.
Due to the coronavirus, unprecedented moves have been made to allow the lawmakers to have their session outside of their usual chambers in the State Capitol.
House Delegates plan to meet under a canopy outside the Capitol while the Senate is meeting at a giant event space at the Virginia Science Museum a couple of miles away. Lawmakers will be seated far apart and are asked to wear masks instead of germ-carrying ties to help prevent the spread of the virus.
(PHOTO: FCV)