New report says Minor League Baseball ready to concede teams, leaving Appalachian League play up in the air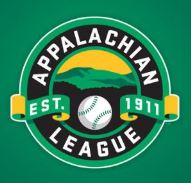 Speculation continues to swirl around a possible contraction of Minor League Baseball clubs around the US including the 10-team Appalachian League for rookies.
A report published Tuesday by Baseball America says negotiations between minor and Major League Baseball officials hinge on a reduction of hometown teams as part of a new Professional Baseball Agreement.
The story says minor league officials are ready to concede a significant number of teams because the new deal would give major league teams more control over their affiliates.
The MiLB issued a statement Tuesday afternoon denying the Baseball America report and noted they look forward to continued negotiations with MLB officials.
Some major league franchises have fielded squads in Northeast Tennessee, Southwest Virginia, North Carolina, and West Virginia since the early 20th Century. Such stars as Greg Maddux, Kirby Puckett, Daryl Strawberry, and Cal Ripken, Jr., got their starts in the Appalachian League.
(PHOTO: AL)