UPDATE: Bluff City man charged in Tuesday night shooting on Weaver Branch Road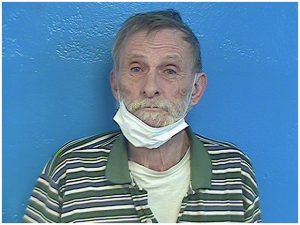 A Bluff City man has been charged following a shooting incident Tuesday night on Weaver Branch Road.
According to an update from the Sullivan County Sheriff's Office, Darrell Crawford Sr., 69, allegedly shot his 43-year old son Richard Crawford and a seven year old juvenile with a shotgun while the two were riding on a four-wheeler on property at the 1200 block of Weaver Branch Road.
Darrell Crawford was arrested and charged with two counts of attempted second-degree murder. He is being held on a $50,000 bond in the Sullivan County jail. The two victims were taken to the hospital to be treated for what are believed to be non-life threatening injuries.
Photo Courtesy: Sullivan County Sheriff's Office