Washington County, TN ready to reopen local economy, will adhere to state guidelines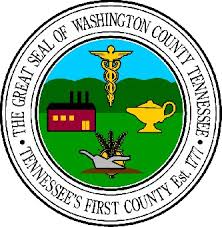 Washington County, TN Mayor Joe Grandy says he's looking forward to seeing the state economy reopen.
With guidelines given by Governor Bill Lee to reopen restaurants and retail stores next week as part the first phase of reopening TN, Washington County leaders are also asking local businesses to adhere to state orders.
For restaurants, that includes keeping capacity at 50%, spacing out seating, and continuous sanitation, with businesses following the same set of recommendations laid out for restaurants, with suggestions of one way aisles and traffic patterns that encourage social distancing.
"The Governor is encouraging the use of cloth masks when in public, along with using curbside, pickup and delivery service options when possible," Grandy said.
Photo Courtesy: Washington County, TN