Should Virginia reopen by region? Northam uses Bristol as example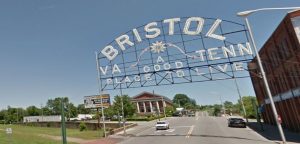 "Can we open up different regions (of Virginia) quicker or sooner than others and a great example is in Bristol."
Virginia Governor Ralph Northam pointing to the city that straddles two states that could produce economic disparity this week in reopening the economy in the midst of the COVID-19 pandemic.
"On one side of the line is Tennessee and our side is Virginia. Again, to try and be consistent, is it really fair for Tennessee's businesses to be open and for Virginia's not to be?" Northam said during his Monday COVID-19 briefing in Richmond.
Monday was Tennessee's first day of reopening restaurants at half capacity while retail stores in the state will aim for Wednesday. That leaves one side of State Street shuttered and the other side back at work.
Northam wants a task force to examine reopening businesses in Virginia with regulations rooted in CDC guidelines.
"I'm open-minded to all of that and I would say 'stay tuned.' We're still at a stage where we haven't gone into stage one (of reopening the economy) yet. We're watching the trends, as you know, but just as soon as we can open businesses throughout Virginia we will do that," the governor said.
The Southwest Virginia delegation of lawmakers sent a letter to Northam late last week asking him to consider opening this part of the Commonwealth and to confer with governors in neighboring states including Tennessee and Kentucky as part of the move.