UPDATE: West Virginia Governor Jim Justice amasses $6M in judgments in April for coal operations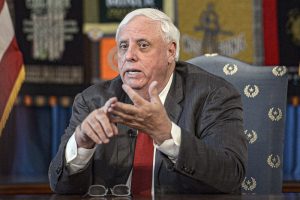 West Virginia Governor Jim Justice has another court order against him—this time to pay $1 million in attorney's fees.
Court records show Justice will have to produce funds to companies that sued him for defaulting on a mining contract while the federal judge warned Justice's attorney to not present frivolous and misleading arguments in the future.
Justice, who amassed a fortune as a coal mine owner, was directed by another federal judge earlier this month to pay $5 million to settle mining violations following a civil suit brought by the US Attorney's Office. Some of those operations are located in Southwest Virginia.
(PHOTO: Associated Press)