Several Town of Abingdon facilities to reopen to the public Tuesday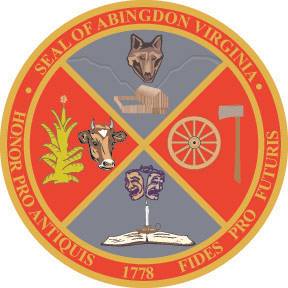 A number of Town of Abingdon facilities including Town Hall and the Police Department are reopening to the public.
Officials announced the reopening plans effective Tuesday, allowing citizens to enter certain buildings again, however some Town facilities and buildings will continue to remain closed. Below is that list:
*Tourism offices, at 335 Cummings Street, will continue to serve visitors by phone and e-mail only. The building is closed to the public. You may contact the office via phone at 276-676-2282 or e-mail at acvb@abingdon-va.gov.
*The Muster Grounds, at 1780 Muster Place, is closed to the public until further notice. You may contact the office via phone at 276-525-1050.
*Public parks and playground facilities are open under normal operating conditions as long as patrons remain compliant with appropriate social distancing guidelines. Pavilions with picnic tables will remain closed until further notice. For more information or questions about the parks, playgrounds, and pavilions, call 276-492-2144.
*The Coomes Recreation Center will remain closed until further notice. For further updates, follow their social media pages or visit their website at www.coomescenter.com.
Town officials also continue to encourage alternative methods of conducting business to ensure safety of citizens due to the ongoing COVID-19 pandemic. For those needing to pay bills, a list of methods include paying by U.S. Mail, Online – www.abingdon-va.gov/online-bill-pay, Credit card via telephone: (276) 525-1464, and Dropbox located at the front of Town Hall.
Photo Courtesy: Town of Abingdon Logo