UPDATE: Man shot by officers near Hawkins County line in January indicted for aggravated assault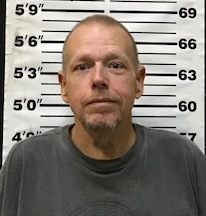 A Northeast Tennessee man was booked into jail Monday on charges stemming from an officer-involved shooting near the Hawkins County border earlier this year.
Charles J. Nicolls, 53, of Sneedville, will be arraigned on two counts of aggravated assault after an investigation by the TBI.
Nicolls was parked on Highway 31 and was threatening to harm himself with a gun pointed to his head when Hancock County deputies ordered him to drop the weapon. Nicolls made a sudden movement with the gun, according to the TBI report, while officers were negotiating with him and the policemen fired shot from their weapons.
Nicolls was detained following his indictment Monday by a Hancock County grand jury and was issued a $100,000 bond.
(PHOTO: HCSO TN / TBI)