Reports: NASCAR moving All-Star Race event from Charlotte to Bristol Motor Speedway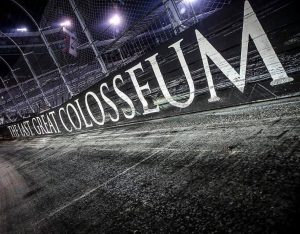 For the second time in its history, the NASCAR All-Star Race will be contested at another track besides Charlotte Motor Speedway.
Published reports said the event is being moved to Bristol Motor Speedway and will take place under the lights on Wednesday, July 15 beginning at 7 p.m.
One report said NASCAR officials had raised some concern about the recent spike in COVID-19 cases in North Carolina and the decision was made to move the big jackpot event to Thunder Valley.
The only other track to host the All-Star Race was Bristol's sister track Atlanta Motor Speedway in 1986.
It will be a rare third trip to Bristol for the series. The Cup Series Playoffs are scheduled for its first-ever stop in Bristol in September.
(PHOTO: BMS / SMI / Facebook)