BREAKING: 10 day trial set for man charged in 2019 fatal attack on the Appalachian Trail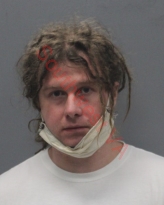 A 10 day trial has been set for next January in the case against accused Appalachian Trail killer James Jordan.
During an arraignment via video conference on Thursday in federal court in Abingdon, Jordan pled not guilty to all five charges against him, including murder, attempted murder, assault with intent to commit murder, and two counts of assault with intent to commit bodily harm.
The Massachusetts man allegedly stabbed Ronald Sanchez Jr. to death, stabbed and injured another hiker, and attacked two other victims during an incident last May on a portion of the trail in Southwest VA.
If convicted on all counts, Jordan would face a mandatory minimum life sentence, in addition to a maximum 60 years in prison. Prosecutors are no longer seeking the death penalty in the case. The trial is scheduled for January 25th-February 5th, 2021.