Man charged in Marion, VA cross burning case issued bond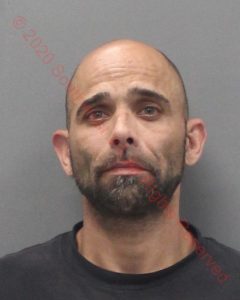 A man accused of setting a cross on fire in the yard of a home of a neighbor who led a Black Lives Matter rally in Marion, VA has been issued a $25,000 unsecured bond.
James Brown appeared before a federal judge Tuesday in US District Court in Abingdon on charges including lying to federal investigators and criminal interference with fair housing laws. During the hearing, an FBI agent testified that Brown had admitted to committing the act to multiple witnesses. The agent also said the neighbor and Brown have had conflicts over the last year.
Further testimony from the agent says he was only shown a video of the reported incident, but to his knowledge no further photos or videos were taken at the scene.
Magistrate Judge Pamela Meade Sargent ruled there is enough evidence to move the case forward, but granted bond to Brown under strict guidelines including no contact with the victim, the victim's family, and witnesses in the case.
Photo Courtesy: Southwest VA Regional Jail