UPDATE: TSSAA leader says start of football, girls soccer seasons to be delayed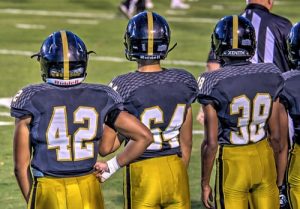 The head of Tennessee's high school sanctioning body says the start of football and girls soccer will be delayed following Governor Bill Lee's extension of a state of emergency due to COVID-19.
The TSSAA's Board of Control will have a called meeting this morning to discuss athletics going forward after board members voiced concern over classification and enrollment numbers in the current coronavirus climate.
The board will also hear proposals for regular season and playoff schedules which cannot take place under the governor's order because of its ban on contact sports.
(PHOTO: Unsplash)