NEW: US Marshals get tip on Washington County murder suspects, $5K reward offered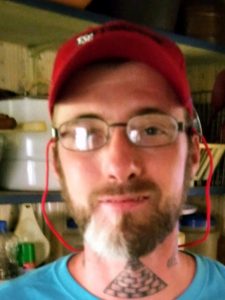 A potential break in the case of suspects charged with murder in Washington County, Virginia.
Sheriff Blake Andis and US Marshals said they have received credible information that Terry Dwayne Linebaugh and Heather Lucille Jones are traveling in a blue 4-door Mitsubishi sedan with front end damage.
Linebaugh is charged with first-degree murder in the shooting death of Anthony Hammonds. Police said Linebaugh and Jones lured Hammonds, 39, to a secluded, vacant home off Gate City Highway on June 24 where they said Linebaugh shot the victim several times. Jones, who was in a relationship with Hammonds at the time, is charged with being an accessory.
Andis also noted that a $5,000 reward is being offered for information that leads to the capture of Linebaugh and Jones.
Anyone with information on the couple's whereabouts should contact their law enforcement agency or call (276) 676-6000.