Northam asks Virginia superintendents to change Confederate names, mascots of schools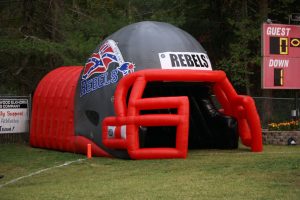 Virginia Governor Ralph Northam is asking superintendents across the Commonwealth to rename schools and mascots that have ties to the confederacy.
In a letter sent to school leaders, Northam said the names and symbols have a traumatizing impact on students, families, teachers, and staff of all backgrounds. He also said the costs of a new name are minimal compared with generations of people who have lived with racism.
Data from the Southern Poverty Law Center says 15 schools in Virginia including two in Bristol have ties to confederate history.
(PHOTO: Facebook / Public Domain)