Greene County Mayor set to issue mask mandate Tuesday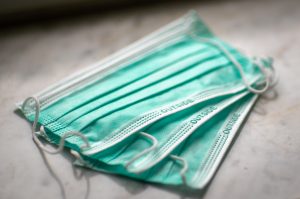 Greene County Mayor Kevin Morrison is expected to formally issue a mask mandate later today.
In a Facebook post, Morrison cited large increases in COVID related hospitalizations in Ballad Health systems in the last week, as well as schools trying to safely reopen with the start of the academic year fast approaching, and a move to try and keep businesses from closing again as why he is implementing a face covering order for all citizens.
Morrison urges all citizens to wear a mask in public settings where many are gathered and where social distancing is not possible. The mandate would take effect Wednesday.
As of Monday, Greene County has 157 total cases since the start of the COVID-19 pandemic, with two deaths, 91 recoveries, and 64 active cases.
Photo Courtesy: Photo by Mika Baumeister on Unsplash