SCSO: Chuckey man arrested after allegedly fleeing crash involving four-month old infant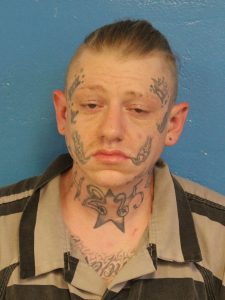 A fourth-month old toddler discovered in a stolen wrecked vehicle in Kingsport on Sunday has landed a Chuckey, Tennessee man in jail on child abuse, theft, and drug charges.
The Sullivan County Sheriff's Office responded to an accident on John B. Dennis Highway near Moreland Drive where an infant was removed from the car by employees at a nearby construction site.
Suspect Johnny Thornburg, 28, who had allegedly fled the scene, was later found hiding in a restroom in the construction area.
The Sheriff's Office said Thornburg had two pistols, cocaine, crack cocaine, methamphetamine, other narcotics, and cash in his possession and in the car that was reported stolen out of Indiana. No information was available on if the toddler had any injuries but it was taken to the hospital.
Full charges Thonburg faces includes the following: Child Abuse and Neglect, Theft of Property (Motor Vehicles), Possession of Methamphetamine, Possession of Schedule VI Narcotics for Resale, Schedule II, III, and IV Drug Violations, Possession of a Handgun by a Convicted Felon, Possession of a Firearm During the Commission of a Felony, Vehicle Registration Violation, Driving on Revoked License, Due Care, and Duty to Give Info and Render Aid.
He remains in custody in the Sullivan County jail as of Monday awaiting arraignment.
Photo Courtesy: Sullivan County Sheriff's Office