Governor Lee presses Biden administration on issue of unaccompanied minors shipped to Tennessee cities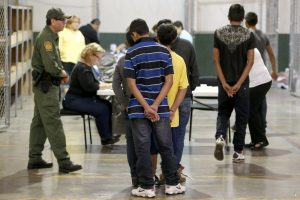 Tennessee Governor Bill Lee is asking for full disclosure from the Senate Judiciary Committee and President Joe Biden on the current border crisis and dozens of unaccompanied minors being transported into the state.
Lee and Iowa Governor Kim Reynolds criticized Biden's new policies in a letter calling on new oversight committee hearings to discuss the rules they say have created the largest surge in illegal crossings in 20 years.
Lee says Health and Human Services officials have confirmed several loads of minors arrived via airplane into several cities last month including Chattanooga, Knoxville, and at Tri-Cities Airport in Blountville.
(IMAGE: Associated Press)